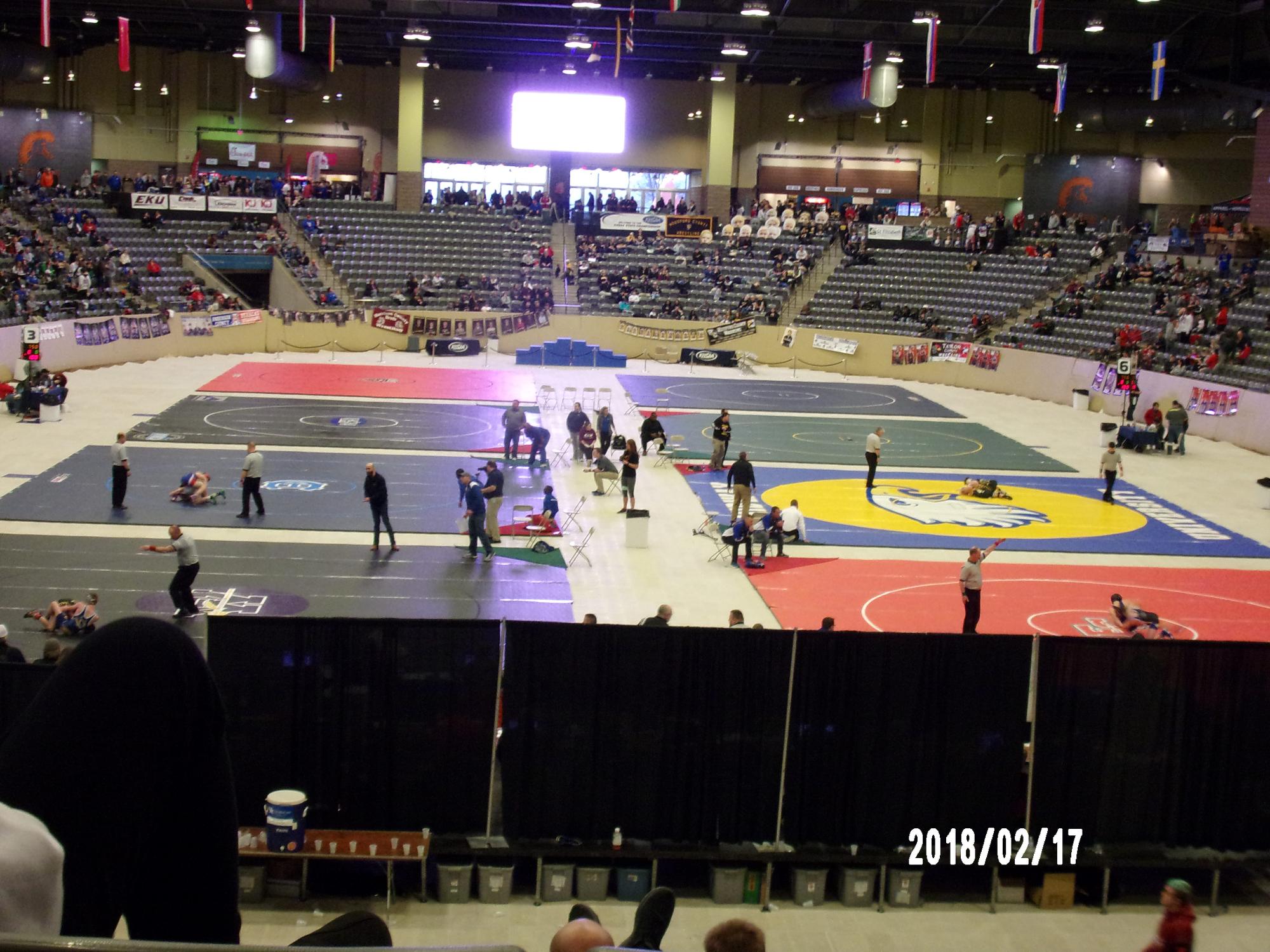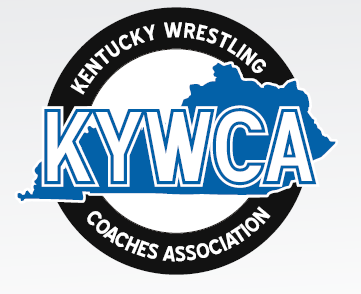 Kentucky Wrestling Coaches Association
Hall of Fame
The Kentucky Wrestling Coaches Association Hall of Fame is to recognize the outstanding coaches and individuals who, through their coaching achievements and service, have brought honor to themselves, their school, community, and the sport of Wrestling in Kentucky.
Qualifications for Induction:
1. Must have been a wrestling head coach in the state of Kentucky for at least 8 years.
2. All achievements must have been earned as a Kentucky head coach.
3. Must be retired from a head coaching position for at least 2 years, or active with a minimum of 15 years coaching experience and at least 10 years as head coach.
4. Coaches may be inducted posthumously.
Distinguished Service Honor: A Kentucky wrestling individual who has been a coach, volunteer, committee member, official, state tournament worker… or a combination of for a combined total of 10 years. This person has devoted time an energy towards improving and promoting wrestling throughout the state of Kentucky.
Nomination/ Induction Process:
1. All candidates must be nominated by a KYWCA member.
2. Nomination/ Application forms will be available at the state tournament and must be returned to the KYWCA by May 1st of that year.
3. A maximum of 3 coaches and 1 distinguished service honoree will be inducted each year at the state wrestling tournament.
4. A committee of 5 current and past coaches will be appointed each year by the KYWCA officers to serve 2, 3, or 5 year terms.
5. Nominations will be kept on file and re-evaluated for 3 years.
6. Coaches may be nominated more than once.
7. It is the responsibility of the nominator to see that the application is sent completed and returned on time by the nominee. All late nominations will be reviewed the following year.
Induction/ Awards:
1. Induction and awards will be presentation will be conducted each year at the annual KYWCA state clinic and KHSAA state wrestling tournament.
2. Hall of Fame rings will not be given posthumously.
3. Those inducted posthumously will be awarded recognition plaque, which will be presented to a designated representative indicated by the nominator.
2012 Wayne Baddia Conner Coach
2012 Rusty Parks Woodford County Coach
2013 Norman Powell Henry Clay Coach
2013 Jim Plossener Hopkinsville Coach
2013 Mike Thomas Union County Coach
2013 Jack Cline Woodford County Service Award
2014 Dennis Walls Union County Coach
2014 Bro. Joe Wilham Newport Catholic Coach
2014 Tom Mccoy Bluegrass State Games Service Award
2014 Tom Sellars Danville Service Award
2015 Rick Dingus Harrison County Coach
2015 Larry Mann School for the Blind Service Award
2016 Gary Canter LaRue County Coach
2016 Phil Coomes Louisville Eastern Coach
2017 Jim Matney Sheldon Clark/Johnson Central Coach
2017 Chuck Anderson Louisville Seneca Coach
2018 Luda Dixon Kentucky AAU Service Award
2018 Mike Bankemper Campbell County Coach
2018 Eddie Rudolph Louisville Trinity Coach
2019 Jim Perrian Christian County Coach
2019 Raymond Webb Frankfort Service Award
2020 Robert Ervin Union County Coach
2020 Danny Upchurch Wayne County Coach
2020 Garrett Headley Henry Clay Service Award