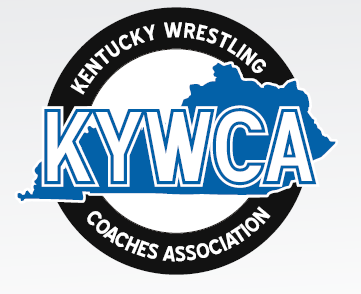 KYWCA STATE DUALS

KYWCA Hall of Fame Coach Rusty Parks Sr. of Woodford County High School pioneered the idea of a Kentucky State Dual Championship in 1989. The surrounding states were hosting State Dual Championships and Coach Parks recognized its importance to the sports growth. "I felt for Kentucky to keep up with wrestling in the United States, we needed a state dual championship," stated Parks.
The first KYWCA State Dual Championship was hosted at Memorial Coliseum in Lexington, Kentucky in 1990. From 1990 through 2012, the KYWCA State Dual Championship was a sixteen team event, with one champion.
In the spring of 2012, the KYWCA board voted to expand the Kentucky State Dual Championships, and two divisions were formed based on school enrollment. Each division now has 12 teams, with a large and small school state champion crowned in each division.
KYWCA STATE DUALS CHAMPIONSHIP HISTORY
CHAMPION RUNNER-UP
1990 Woodford County Campbell County
1991 Campbell County Woodford County
1992 Simon Kenton Woodford County
1993 Woodford County Eastern (Louisville)
1994 Woodford County Sheldon Clark
1995 Sheldon Clark Simon Kenton
1996 Woodford County Scott
1997 Woodford County St. Xavier
1998 St. Xavier Campbell County
1999 Larue County Wayne County
2000 St. Xavier Woodford County
2001 Larue County St. Xavier
2002 Woodford County Campbell County
2003 South Oldham Ryle
2004 Campbell County Woodford County
2005 Woodford County Ryle
2006 Larue County Woodford County
2007 Larue County Paul Dunbar
2008 Trinity Union County
2009 NO STATE BAD WEATHER
2010 NO STATE BAD WEATHER
2011 Larue County Trinity
2012 Union County Larue County
2013 Big School Campbell County Simon Kenton
Small School Union County Johnson Central
2014 Big School St. Xavier Oldham County
Small School Union County Wayne County
2015 Big School St. Xavier Trinity
Small School Union County Harrison County
2016 Big School Oldham County Woodford County
Small School Union County North Oldham
2017 Big School St. Xavier Woodford County
Small School Union County Wayne County
2018 Big School St. Xavier Oldham County
Small School Union County Walton Verona
2019 Big School Johnson Central Moore
Small School Union County Scott
2020 Big School Ryle Johnson Central
Small School Union County Laure County